Granted for the highly significant role it played in scientific and artistic exchange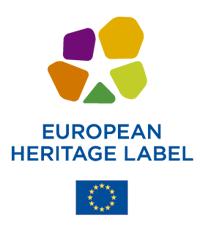 In 2015, the Residencia de Estudiantes was awarded the European Union's European Heritage Label due to the significant role it has played in the history and culture of Europe. It is an internationally renowned institution which encourages exchange, dialogue and understanding among different generations and cultures in disciplines such as the arts, humanities and sciences.

Nineteen other sites in Europe have also been awarded the European Heritage Label, such as the Archive of the Crown of Aragon, the Abbey of Cluny, Robert Schuman's House, the Heart of Ancient Athens and the Peace Palace in The Hague, amongst others.

Between 1910 and 1936, the Residencia embraced European culture and maintained a steady dialogue with universities and international institutions, encouraging cultural and scientific exchange through student grants, conferences and other activities.

Today, the Residencia continues to be a prestigious international institution which promotes communication between different disciplines, and where artists and intellectuals from all over the world can stay. The various activities which it currently organises are orientated around two main aims: to regain, conserve and share the memory of the Spanish Silver Age (1868-1936); and to be a meeting place which looks to the future and pays special attention to innovations in all areas of modern-day culture. For these reasons, the Residencia de Estudiantes is a leading international centre for the research, study, and sharing of scientific and artistic life of contemporary Europe.